Carolina Ferraz
I've learned that people will forget what you said, people will forget what you did, but people will never forget how you made them feel

Maya Angelou
My motto is to help people to become the best version of themselves, to promote positive changes, to encourage and guide them in their path of personal and professional fulfillment.
My methodology uses several development techniques and personal training in combination with years of experience within different companies and areas, including sales, people management, project management, processes, change management and organizational development. We will walk together and discover during this journey of self-knowledge what is blocking you, but above all, we will discover all the potential that is waiting to be revealed within you.
I believe, feel and live the services that I offer. I am fully convinced that through personal growth and awareness, you will increase your personal impact and leave an unforgettable and unique impression.Leave your signature and your identity wherever you go.
Life's history
Intuitively I chose a study where I would combine Entrepreneurship and people. During my first professional experience when I was only 18 years old, I worked at one of the largest banks in Brazil and was invited to write and teach a course within my area of ​​expertise for Bank employees.
That moment a seed was planted that would germinate into something special. The passion for courses, exchanging energy, exchanging experiences, teaching and learning, generating changes and achieving results make my work enriching.
At the age of 26, I dared to leave a whole social and professional life behind and start a new journey in the Netherlands. Adaptation was a difficult process. It required time and personal investment, infinite learning, a path full of surprises, experiences and lessons. That formed the basis for the immense desire to want to pass on my knowledge and help others who are going through the same situation.
In 2018, I changed my course leaving the corporate world and decided to help other people by being a facilitator in their personal growth. Diving into Positive Psychology and solution-oriented approaches, I discovered the power of several methods and would love to add something substantial and valuable to your journey.
Together we will take even higher flights...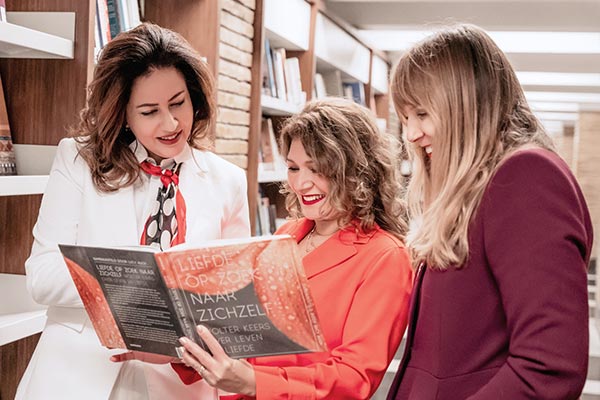 First, think.
Second, believe.
Third, dream.
Finally, dare.

Walt Disney