Mirela Mellone
You must find the place within you where nothing is impossible.

Deepak Chopra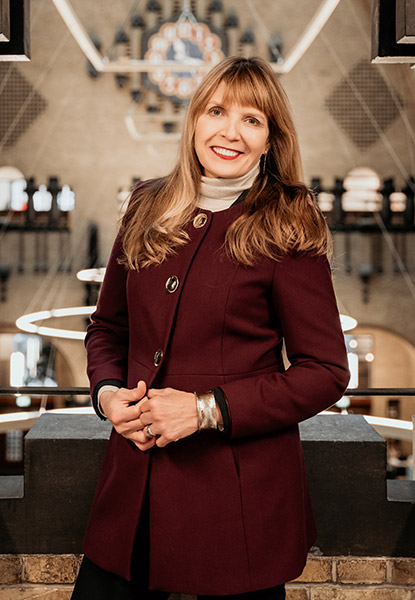 Graduated with a Tourism degree, Mirela has an MBA in Marketing (Brazil), a specialization in Business Management (Brazil) and another specialization in Entrepreneurship and International Business (Italy).
She took several courses focused on human development such as People Management, Leadership, Project Management, Reiki, Rxa, Mind Mapping, Hypnosis, Mindfulness and others.
After doing her Practitioner and Master Practitioner in the Netherlands, she graduated as a trainer at the NLP Academy, with John Grinder (Co-creator of Neurolinguistic Programming).
Mirela speaks 5 languages ​​and has studied/worked in different countries, such as Belgium, Italy, USA, Hong Kong, Spain and Australia. She gave different lectures and courses and was a guest speaker at the Global Conference on Women Leadership at SRM (Chennai India).
Having worked for 20 years in the events sector with international companies, she has a consultancy with projects in Europe, Asia and Latin America. And managed different teams, such as Sales, Sponsorship, Events and Logistics. During her professional activity, she acquired experience with people development, managing and leading teams, and found her passion helping and inspiring people developing their personal and professional scope.
When everything seems to be going against you, remember that the airplane takes off against the wind, not with it.

Henry Ford
Besides her consultancy, she is a NLP Trainer, Personal and Professional Coach and Head of a Training Company in Canada. For her, entrepreneurship is having a deep desire for freedom. And being able to pursue that freedom is worth any challenges you may have along the way.
Currently, Mirela lives in the Netherlands with her Brazilian husband, her three children and a cat.
So here you are
Too foreign for home
Too foreign for here
Never enough for both.

Ijeoma Umebinyuo - Diaspora Blues